We provide three services that have helped these brands achieve amazing results. Check out the select client cases that follow.
Brand Strategy: too many brands are "me-too". We start with your business strategy and inject creativity to build a narrative that resonates inside and out. This ensures the most engaging story is deployed efficiently and effectively.
Go-to-Market Strategy: we do not recommend traditional marketing plans. They are backward thinking and rapidly stale dated. A proactive go-to-market creates real dialogue, deeper engagement, and real revenue results.
Executive Communications and Ghostwriting: we set up thought leadership programs, counsel executives, and develop impressive content. And we take articles, blogs and books from concept to reader by ghostwriting, publishing consultation, and with marketing support.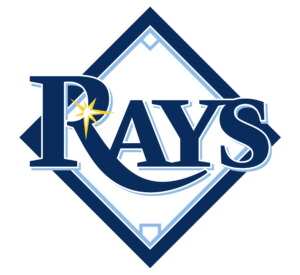 This was literally the big leagues. The one thing you don't do is mess with America's national pastime unless you are out to improve it in some way. Jeff led a team (off the field) that had the baseball club's support to find a new name with no restrictions, reposition the club with a fresh story and new creative, and worked with the head office of Major League Baseball on the team's uniforms for final approval.
The first 10 years of the club was not great. Performance was lacklustre and the club hurting. Many found the team's name, Tampa Bay Devil Rays, cumbersome and because of the superstitions that are rife in baseball, perhaps part of the performance problem.
This comes directly from Wikipedia (so it must be true!): "The team underwent a massive rebrand prior to the 2008 season, abandoning its nickname and green-white color scheme for a new existence as the Tampa Bay Rays. Dropping the "Devil", the new Rays name referred to a ray of sunshine (for the Sunshine State of Florida), and the team adopted a navy, Columbia blue and gold color scheme."
Sounds easy and makes sense, right? Well, behind the scenes it was complex and there was a great deal of emotion tied up in the process. We looked at over 200 names in five categories to totally distance the club from its original name. As the process went on, it became clear that the subtle migration was wise. By dropping 'devil' and imbuing 'rays' with new meaning, it provided an interesting linkage while setting a new direction.
In its first season in brand spanking new uniforms, the Tampa Bay Rays made it to the World Series! However, the team's good fortunes came to an end. They were defeated four games to one by the Phillies. An excellent showing that ended up delivering on other aspect of the branding goals including fan engagement, television revenue, and merchandise sales. There now is talk of the team moving to Quebec where Jeff lives. He is hoping to rename them.

This Canadian loyalty consulting business was owned by an American parent called  Maritz. Maritz has nearly a century of history in loyalty consulting. It is credited with the idea of the "gold watch" presented upon the retirement of loyal employees and the free toaster from the bank when you opened an account. The Canadian operation was in many ways far ahead of the American parent and they were beginning to compete with each other for clients.
Not that we knew this at the time, but this rebrand was a precursor to a management buy-out. Eventually, the Canadian entity would cut ties, but that was yet to come. Operating as Maritz Canada and Maritz Loyalty Marketing, the business had credibility in the loyalty consulting and technology space. They were beginning to have different and deeper conversations with bigger brands. So, there was opportunity but also risk. Was it wise to separate from the mother ship? What would longstanding clients think? How would employees react?
Adding to the complexity was leadership's decision to do this in secret. This ran the risk of producing a substandard result because stakeholder inclusion is so valuable. When Swystun Communications showed up ,we were introduced as IT consultants and hidden in a back room. Still, we were able to conduct an entire rebrand under these conditions. We nailed the positioning. This was rich and provided the company with more opportunities to connect and converse with existing and prospective clients.
The name "Bond" was selected from 17 shortlisted names after exploring more than 400. We feared it would be legally rejected given the film franchise, glue brand, and many other trademarks. That is when we came up with a solution. We attached a suffix to the name, making it Bond Brand Loyalty. In one stroke, this claimed new space and functioned as a descriptive tagline.
The separation and migration was smooth. At a launch event in downtown Toronto, over 400 employees were treated to a vibrant show where the company's executives rolled out the new brand. It was enthusiastically received. The head office creatively "redecorated" and all marketing materials moved to the new position and language. Bond Brand Loyalty looks like a far more credible competitor now in the space. And it has been nice to be invited back. Swystun Communications led the marketing department for an interim period and recently consulted on a revamp of the positioning and marketing communications.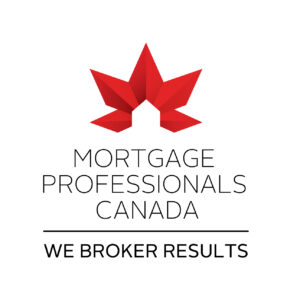 Talk about a mouthful. This national association was previously called the Canadian Association of Accredited Mortgage Professionals. Those who knew them called them "camp." A brand with an acronym that holds no meaning. But that was not the only issue. This organization represents nearly 15,000 members that account for over $100 billion in mortgages annually. It needed a sophisticated brand.
In addition to the name, the association was facing competition from provincial associations and an upstart national player. Mortgage brokers were looking for value and clear difference. At the same time, they wanted increased visibility to the public and more effective advocacy in Ottawa.
Over a period of eight months, we worked across the country listening to local chapters and to members. We presented to the Board on four occasions, and they impressed upon us the need for clarity in the new brand to drive a growth agenda.
Through this all we thought of the Canadian consumer. That person applying for a loan, seeking money for their home. We took a different tack. Rather than have the association appeal to its members, we pressed for a strategy of appealing to Canadians. This would be more relevant and  valuable. That is how we arrived at the positioning: "We create possibility, fuel the economy, and provide Canadians with choice when making among the most important decisions in their lives."
The new name and brand was launched at the annual conference in Toronto. It rolled out among fireworks and dance music while the Board came out in branded athletic jackets like the Canadian Olympic team entering a stadium. Within three months, the association experienced a 32% spike in membership inquiries and a 14% signup increase. It was so well received that a significant number of brokers claimed to be members but were not. This includes them using the brand on their marketing materials and in their offices. The association now monitors the unauthorized use of its brand that has come to symbolize stability, strength and trust.
"Having worked with almost a dozen firms in the same space, Jeff was able to bring a fresh perspective and balance the variety of voices within our membership without compromising on the project. He was a pleasure to work with. Jeff truly listened, understood, created, and then delivered. I look forward to working with Jeff again anytime."